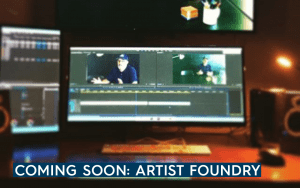 Won't You Be My Neighbor, Step, We the Animals, and The Hunting Ground, artists Frederick Wiseman, Amy Ziering and Kirby Dick, and local filmmakers Jenny Mackenzie and Tyler Measom are some of the many film and artists supported through our Fiscal Sponsorship program. The program has supported over 120 films and filmmakers, including twenty-three Sundance Film Festival premieres, and building on the program's success we knew we wanted to do more to support incredible stories.
Film is an important part of our State's fabric and Utah has talented film graduates coming out of the University of Utah, BYU, UVU, and Salt Lake Community College. A recent analysis by SmartAsset stated that Salt Lake City is the best place in America for creative people to live and we want to ensure that filmmakers have the resources to tell their stories right here in Salt Lake City.
We are excited to announce our newest initiative, Artist Foundry, a creative space for filmmakers that furthers our mission by expanding resources for artists and providing a space for community and creativity. The space will offer editing bays, workshops, meeting rooms, and most importantly, a collaborative work environment with other passionate artists.
Stay tuned for our official launch of the Artist Foundry in early Fall 2018. Sign up to receive our e-newsletter for updates including a forthcoming open house.